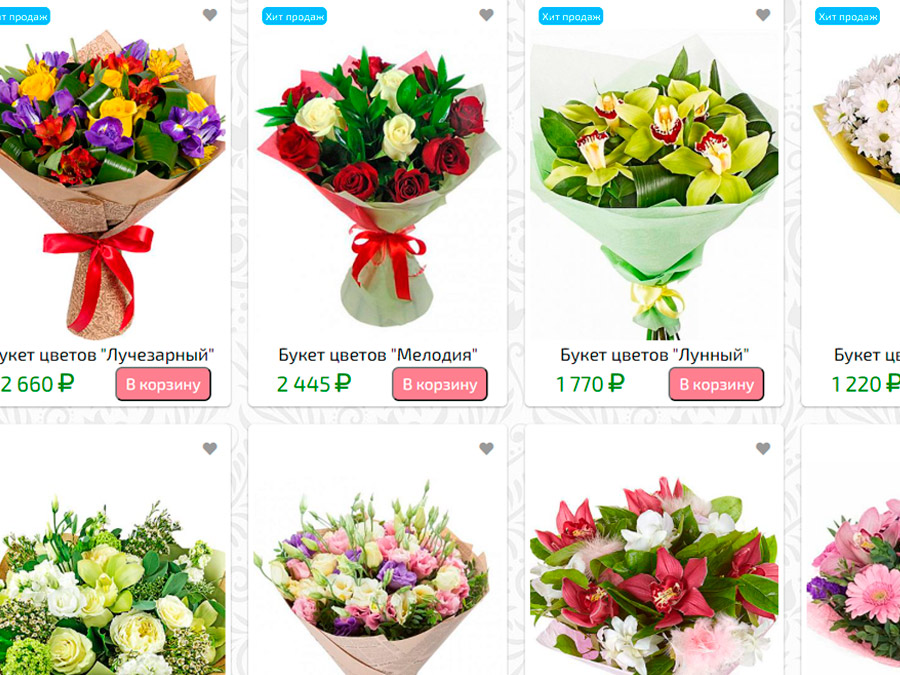 Creating a website for an online flower and bouquet store
Client:

Yuri Kordas

Start:

June 20, 2020

Category:

Business, flower delivery

Ending:

in progress
Creating a website from scratch for an online flower store with delivery around the world.  Our middle-level specialists are working on the project.
Project Description:
We are excited to present Blooms & Petals, an exquisite online flower and bouquet store catering to customers worldwide. Our dedicated team of middle-level specialists has been diligently working on creating a stunning website from scratch, ensuring a seamless user experience and efficient delivery services.
At Blooms & Petals, we understand the significance of beautiful flowers and their ability to convey emotions. With our wide range of meticulously curated floral arrangements, customers can browse through an extensive collection of vibrant blooms, elegant bouquets, and personalized gifts for all occasions.
Key Features and Services:
Comprehensive Product Catalog: Explore our diverse selection of handpicked flowers, ranging from classic roses to exotic orchids, to find the perfect bouquet that suits your preferences.
Easy Navigation: Our user-friendly website allows customers to effortlessly browse through different categories, filter options, and explore seasonal collections.
Worldwide Delivery: Experience the joy of gifting flowers to loved ones across the globe with our reliable international delivery network.
Personalized Gift Options: Add a personal touch to your floral arrangements with customized messages, additional gifts, or special packaging options.
Secure Online Shopping: Rest assured that your personal and payment information is protected through our secure checkout process.
Expert Florists: Our skilled team of florists ensures that every bouquet is thoughtfully arranged to perfection, guaranteeing freshness and long-lasting beauty.
Customer Support: We provide dedicated customer support to assist you with any queries, order tracking, or special requests.
As our project is still in progress, we are committed to delivering a visually appealing and user-friendly website that will create a delightful shopping experience for flower enthusiasts around the world. Stay tuned for updates as we work diligently to bring Blooms & Petals to life!