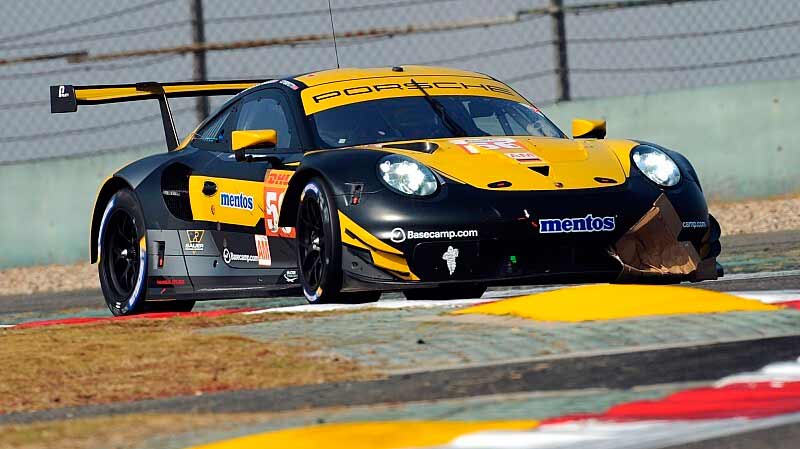 The creator of Ruby on Rails retired from endurance racing in the middle of the season
Multi-millionaire programmer David Heinemeier Hansson has left the Project 1 Porsche WEC series team. The co-owner of Basecamp decided not to finish the 2019-2020 championship. His place will be taken by the German debutant Laurenz Herr
The famous programmer David Heinemeier Hansson decided to immediately end his performances in the WEC series. The creator of the Ruby on Rails web application development environment played in the World Championship for the Project 1 team. The Dane spent three of the four stages of this season behind the wheel of a Porsche 911. Now the pilot takes 11th place in the GTE Am class.
Heinemeyer Hansson's fortune is estimated at several tens of millions of dollars. The programmer earned this money thanks to Ruby on Rails and the company Basecamp, of which he is a co-owner. In addition to his achievements in the IT field, the Dane wrote four books in which he described the creation of a startup and the advantages of remote work.
David Heinemeier Hansson has been racing for almost 10 years. The millionaire started with the American Le Mans Series, and in 2012 he made his debut in the 24 Hours of Le Mans. At first, the programmer performed in the LMP2 category. In 2014, the Dane moved to the GTE Am standings and immediately won the "24 Hours of Le Mans" in his class. In the same year, Hansson won the WEC Series season.
It is still unclear whether Heinemeier Hansson will continue his racing career with another team or completely retire from the sport. The Dane's crew partners will finish the WEC season in Project 1 Porsche, the place of the multi-millionaire programmer will be taken by a 22-year-old novice of endurance racing, Laurenz Herr. Last year, the German won the Le Mans Cup in the LMP3 category.